Robin Eagle Sage, MI, LMT is the founder of Sage School of Light; A Medical Intuitive Training Program. Robin is a medical intuitive, energy reader, energy healer, clairvoyant, channel, author and teacher of intuitive development. Robin provides clear and accurate information on all issues including health, relationships, financial success, business, direction, transition, past lives, pets, goals, deceased loved ones, manifesting and more. Robin is internationally known for her ability to find the root cause and cure of both physical and emotional dis-ease, thus healing the body, mind and spirit holistically. All sessions and classes are accessible world-wide via the telephone or Skype.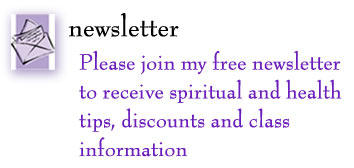 To Make an Appointment with Robin:
1) Fill out a  New Client Registration Form with your question or health concern .
2) Email (info@RobinEagleSage.com) call or text (808-268-8501) Robin to set up an apt time.
3) Click the "Buy Now" button to purchase a session on the "Prices/Pay Here" page.
4) Robin will call you on your apt day and give you a reading and/or healing via the phone. The session will be recorded as they are packed with information and healing exercises that will be easier to remember if recorded. Your free MP3 recording will be sent to you via email to download.
After Your Appointment with Robin
As your body heals, you may experience internal and external transformation. This happens as the old toxic waste, chemicals,  thought patterns, etc., are released from your system and the new positive healthy ones come in. This period is normal and is called a "growth period." When you release toxins it can feel unpleasant. If you do the exercises I give to you during your reading the toxins will leave and then you will feel heavenly. This is all part of the healing process to achieve wellness.
VIDEO ON: HOW I WORK AS A MEDICAL INTUITIVE