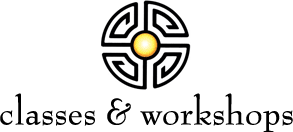 Workshop Registration Form
Sage School of Light Policies for the 2.5 year Medical Intuitive Training
~You may miss one class per Level. Or two classes with permission. If you miss a class you must listen to the class recording of the day you missed before the next class.
~All homework assignments must be completed, even if you miss class, before the next class.
~Every week there will be homework. It may consist of writing on the student blog, calling a student, doing a reading with a classmate over the phone (in upper levels), exercise, diet, and meditation. This is your responsibility and must be completed two days (48 hours) before the following week of class. For example, if your class is on Tuesday at 5pm, you must complete your homework and post your blog by Sunday at 5pm.
~Sage School of Light reserves the right to ask any student to leave at any time who is unwilling to comply with the teacher or who is disruptive to the class. In such a clase, refunds will be given at a prorated rate.
~Full refunds will be given up to two weeks (14 days) before the class start-date. After such date no refunds will be given.
~In the case that a workshop is canceled by the Sage School of Light, you will receive a full refund of your payment.